MHI Call to Action
June 10, 2013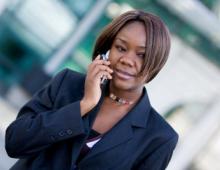 Preserving Access to Manufactured Housing Act (H.R.1779)
MHI Chairman Nathan Smith is calling upon all members of the manufactured housing industry to reach out to their Congressional Representatives and ask that they co-sponsor this important legislation. Effective January 2014, new regulations emanating from provision of the Dodd-Frank Wall Street Reform and Comsumer Protection Act will significantly limit low-to-moderate-income consumer's ability to obtain the mortgage financing needed to purchase a manufactured home.
Specifically, the legislation will revise the triggers by which small-sized manufactured home loans are considered "High-Cost" under the Home Ownership Equity Protection Act (HOEPA), as well as clarify that manufactured home salespersons are not considered mortgage originators under Dodd-Frank, provided they receive no compensation from a creditor, lender or mortgage broker.
Co-Sponsorships from Members of Congress on both sides of the aisle will clearly establish the broad support needed to pass this corrective legislation. You can find the complete MHI Action Alert, talking points and a sample letter linked on this page.
Members of Congress will be back in their home districts/states during the first week of July and the August 2013 recess. This is an ideal time to reach out to them and ask that they co-sponsor this important legislation. Once they have agreed to co-sponsor, have their staff contact Erin Bays in Rep. Stephen Fincher's office at 202-225-4714 or erin.bays@mail.house.gov.
Please take the time to contact your U.S. Representative and request they co-sponsor the legislation, Preserving Access to Manufactured Housing Act (H.R. 1779). If you are unsure of who your U.S. Representative is, a search tool is available on the U.S. House of Representative's website at www.house.gov/representatives/find.
Be sure to contact your representatives!!!!