To give or not to give the MRL?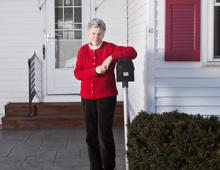 Q: Have there been significant changes to the MRL for 2014?
A: Yes. Under Civil Code Section 798.15 (c)(2) management has the option to either:
provide all homeowners with a copy of the MRL; or,
provide written notice to all homeowners that there has been a change to the MRL and that they may obtain one copy from the management at no charge. Management shall provide a copy of the MRL within a reasonable time, not to exceed seven days, upon request.
Q: What are the significant changes?
A: WMA's sponsored utility bill, Senate Bill 196 (Cannella) was signed into law and makes changes to the Mobilehome Residency Law for 2014. SB 196 amends Civil Code Section 798.40 and Public Utilities Code Section 739.5 to allow park management to either post the internet website address where that utility's rate information is posted or post the prevailing rate schedule. This will ensure that park residents have access to the most current and accurate rate schedule that they may view at their convenience. SB 196 also requires park management to provide a copy if requested by the resident. SB 196 enjoyed unanimous support through both legislative houses. The bill takes effect on January 1, 2014.
Q: Should I order Civil Codes?
A: While it's at the discretion of each community to provide either a copy of the new law or a notice that there has been a change(s), we do recommend that all community owners and managers have sufficient 2014 Civil Codes ready for the coming year so that they can be attached to and made part of all new rental agreements entered into in the coming year.
To ensure availability, please return your completed order form with payment to WMA by October 31, 2013. All pre-orders will be shipped beginning late November.
Q: How do I order Civil Codes online?
A: Go to wma.org/shop-wma. You can select "Civil Codes" in the product type menu to bring up all the Civil Codes ordering options.
You will be asked to login if you are not already logged in. If you do not remember your WMA ID number and password for your community/firm, you can click the "Retrieve my ID or password" link and submit the forgot password form. If you do not know which email address is on the account, or you have not provided an email address you can use the contact form on this page to request assistance.