2017 Update of New Laws REGISTRATION CLOSING SOON!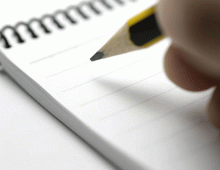 This seminar will focus on changes to the Mobilehome Residency Law (MRL), as well as other changes in state law and regulations, and how these changes will affect community operations in 2017.  
We will also review portions of the MRL. Six units of MCM credit can be earned upon a passing grade on the exam administered at the end of the seminar. Seminar hours are from 9:00 a.m. to 4:00 p.m. Lunch is included. All details can be found on our website at www.wma.org. Register now!
Sacramento – January 10  ONLINE REGISTRATION CLOSED 1/5/17 
LIMITED ONSITE REGISTRATION AVAILABLE
Sacramento Marriott Rancho Cordova
1211 Point East Drive
Rancho Cordova, CA 95742
Universal City – January 12  ONLINE REGISTRATION CLOSED 1/6/17
LIMITED ONSITE REGISTRATION AVAILABLE
Hilton Los Angeles Universal City
555 Universal Hollywood Drive
Universal City, CA 91608
San Diego – January 17 – ONLINE REGISTRATION CLOSED 1/11/17
LIMITED ONSITE REGISTRATION AVAILABLE
Hilton San Diego Mission Valley (NEW LOCATION)
901 Camino Del Rio South
San Diego, CA 92108
Ontario – January 18 – ONLINE REGISTRATION CLOSED 1/11/17
LIMITED ONSITE REGISTRATION AVAILABLE
DoubleTree by Hilton Ontario Airport
222 N. Vineyard Avenue
Ontario, CA 91764
Irvine – January 19 – ONLINE REGISTRATION CLOSED 1/11/17
LIMITED ONSITE REGISTRATION AVAILABLE
DoubleTree by Hilton Irvine Spectrum (NEW LOCATION)
90 Pacifica
Irvine, CA 92618
Milpitas – January 26 – ONSITE REGISTRATION CLOSED 1/23/17
LIMITED ONSITE REGISTRATION AVAILABLE
Embassy Suites
901 E. Calaveras
Milpitas, CA 95035
Rohnert Park – January 31 – ONSITE REGISTRATION CLOSED 1/25/17
LIMITED ONSITE REGISTRATION AVAILABLE
DoubleTree Sonoma
One DoubleTree Drive
Rohnert Park, CA 94928